So, why call the project, 'The Papillon Project'?
What's its meaning?
'Papillon' is the French word meaning butterfly. The butterfly, an iconic symbol of nature, from its life as a hungry caterpillar to its time spent cocooned to its beautiful transition into a fluttering butterfly is a marvel of the natural world. The transition from caterpillar to butterfly should inspire us as human beings to not only respect nature but also to learn from it. It is hence the aim of the project to help transform an obsolete or unloved area of the school grounds into something specular for all to see and enjoy!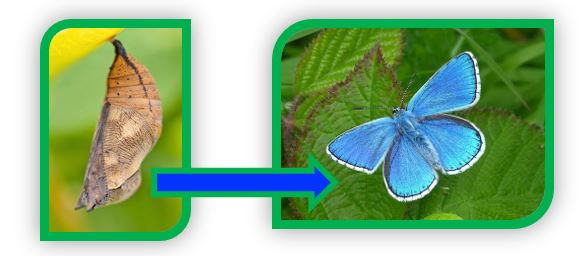 'Papillon' also has a double meaning for the project and has been directly inspired by one of the most famous and unparalleled escape stories of all time written by Henri Charrière. Charrière, whose nickname was 'Papillon', was sent to the penal colony in French Guiana from 1933-1941 for a crime he did not commit. Charrière's quest and hopes for freedom and to escape his incarceration never came close to fading and, in 1941, he successful escaped for the infamous Devil's Island. So, in this respect, the coining of the 'Papillon Project' therefore has connotations with liberty and escapism.