What we offer as a charity
As an educational charity, our primary purpose and mission is to help secondary schools and colleges in Norfolk to create and develop sustainable school allotments. It is our chief objective that these allotments become a 'permanent place of inspirational learning' for children and young people, with the additional benefit of improving the wellbeing of all involved, including teachers.
Our charity uses the term 'Permaplots' to package up what we offer as educational charity.
This term, 'Permaplot', literally means 'permanent allotment or plot'. As a charity, we are inspired by permaculture or 'permanent agriculture' and 'permanent culture' as it is known and defined by The Permaculture Association. Essentially, a way of growing food and a way of living that can keep going and is therefore sustainable. The school allotments that we create are, in our eyes and vision, a fully sustainable school allotment project and hence one that is a 'permanent place of inspirational learning', as mentioned above. 
Below is a brief overview of what we offer and deliver as a charity to school and colleges in Norfolk. If you want to know why we are so incredibly passionate (or positively bonkers!) about school and college allotments please click here to learn more.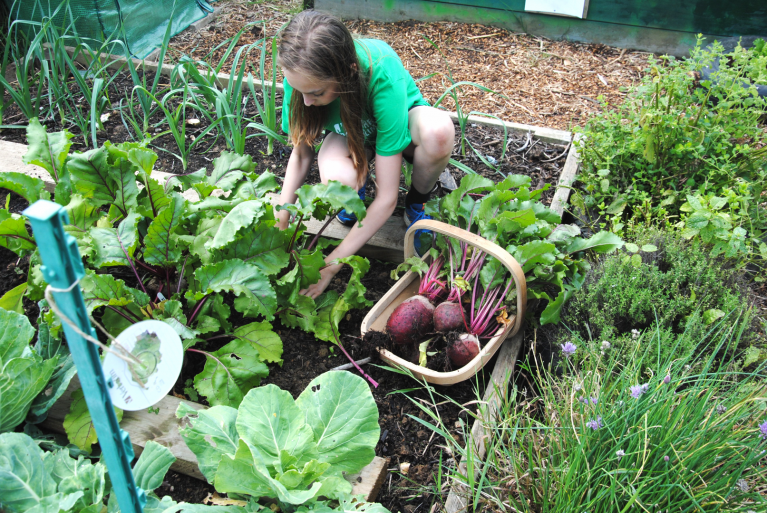 We offer 4 programmes of charitable support:

1) Membership of our school allotment support network 
At present, this is open to any secondary school or sixth-form college in Norfolk. The main aim of this network is to bring schools and colleges together to forge genuine cooperation, mutual support, to share ideas and discuss experiences; what works or doesn't work. School gardening brings with it many challenges. We believe that if teachers and students from other schools and colleges work together this, just like in nature, creates, diversity and resilience. Essentially, our network is about spreading inspiration to as many schools and colleges as possible.
There are lots of additional benefits of becoming part of this school allotment network/support group. Please click here for more information about the benefits of joining our free school allotment network which we have coined 'The Butterfly Effect'.
You can also apply by clicking here.
2) Our 'hard help' programme
This is when we work with a secondary school or a sixth-form college, free of charge, for a whole academic year to either help create an allotment -  no matter what size - from scratch, or significantly develop a current school allotment. Due to very high demand, we politely ask schools and colleges to apply for this level of support by completing and returning an application form and a questionnaire.
Applications for our hard help programme are currently closed until January 2021 as we are fully booked for this current academic year (2020-21). But please get in contact with us to learn more about this programme.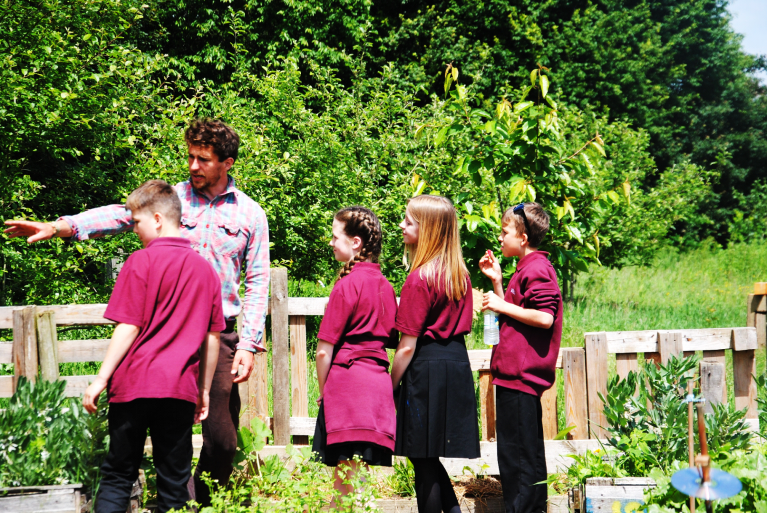 3) Training courses
We are incredibly keen to share our experiences with teachers and school garden or allotment leaders across the county, and beyond! We will be running training courses, as part of our soft help programme, in partnership with the Royal Horticultural Society's Campaign for School Gardening every year. Please click here to find out what courses are currently available.
4) 'Live At The Allotment' (LATA)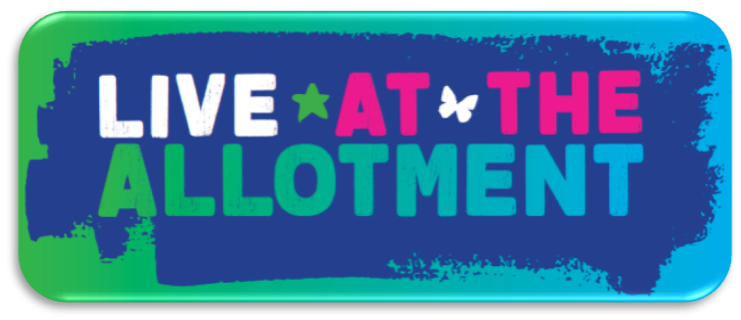 This is a very special celebratory event that we aim to hold at a Norfolk school at the end of every academic year in July. With live music and evening meals made from school allotment produce, it's an incredibly important event and an opportunity for all those involved in growing food at secondary schools and colleges across Norfolk to celebrate all that has been achieved every year. The last two LATA's have been held at Reepham High School & College, but, come July 2021, and all being well with COVID-19, we will be hosting 'LATA 3' at a secondary school in Norfolk.
In July 2019, 'Live At The Allotment 2' featured live on BBC Look East!