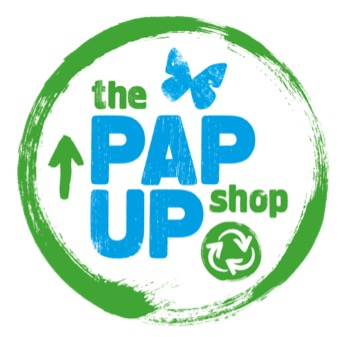 Our ethical and alternative, often nomadic, charity shop
The vast majority of what the The Pap Up Shop (The Papillon Upcycling Shop) sells is made by our volunteers from upcycled, recycled or other sustainable materials. Our popular t-shirts, for example, are printed on second hand t-shirts with logos being printed on by hand using the screen printing technique.
We also collaborate with other UK based artists and crafts people, selling their items on our platform. We are always looking for more local artists, crafts people and designers to work with. Please contact us if you are interested in working with us at fundraising events throughout the year.
Our Pap Up Shop does also occasional sells second hand gardening tools at public events throughout the year to help raise funds. All our second hand tools are donated to us and the vast majority, once they are lovely repaired and restored by our volunteers, are donated directly to schools for free via our 'Tool Bank'. However, some tools that are donated to us are not suitable for young people and so we put these on sale via the Pap Up Shop.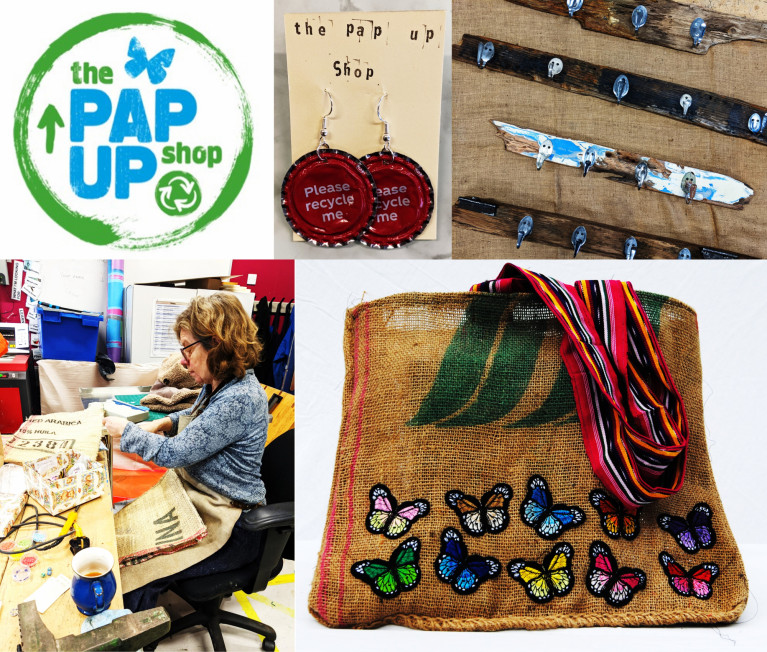 Above: Some of the many items that our 'Pap Up Shop' produces every year to help raise funds for The Papillon Project.
Why was 'The Pap Up Shop' created?
The Pap Up Shop was not only created to help raise funds to aid our charitable work, but to also serve, and perhaps more importantly, as an educational and inspirational example to young people about how purchasing ethical and locally produced crafts, often from upcycled materials, is much better for the environment. This is especially true of buying second hand clothing in a world where 'fast fashion' appears to be only too common in the modern world.
All profits made go to help fund our charitable work. Below is a gallery of some of the items we sell. Please contact us

 

if you are interested in purchasing any of our lovely items!
We are also on FOLKSY (please click here to view our online shop)