Our charity staunchly advocates using safe and suitable second-hands tools at a school allotments. We believe using second-hand tools sets a good example to young people. This is because restoring and repairing tools is an important life skill, an excellent example of sustainability and therefore better for the environment too! Using second-hand tools also means new tools don't have to be bought and, in our experience, vintage tools often last longer than brand new modern tools!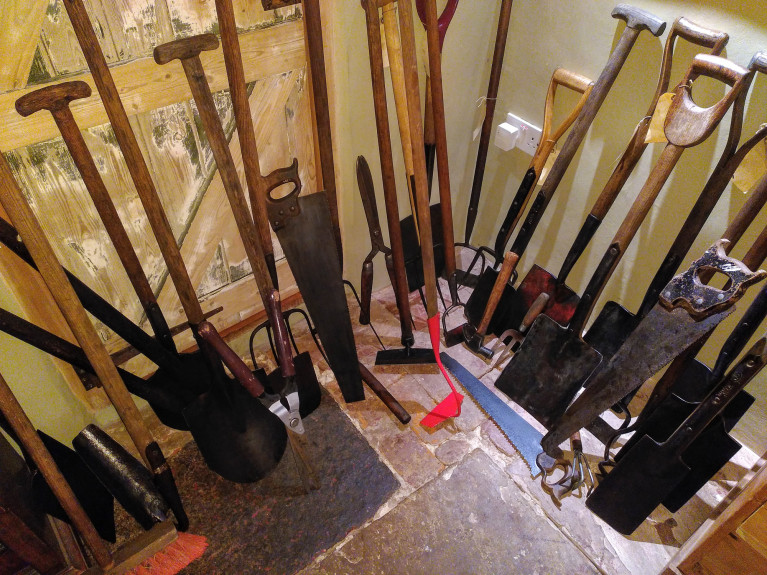 When second-hands tools are donated to the charity we catalogue them and evaluate their condition. Our volunteers meet, when they can, to restore and repair these tools. Once restored and repaired, some of these tools are donated to our charity's shop (The Pap Up Shop) to help us raise funds, but the more suitable and sort after tools (forks and spades) are donate directly to secondary schools. We simply ask schools to look after these tools and to let us know if they need to come back to the charity for repair. We believe this understanding sets a good example to young people and teachers too!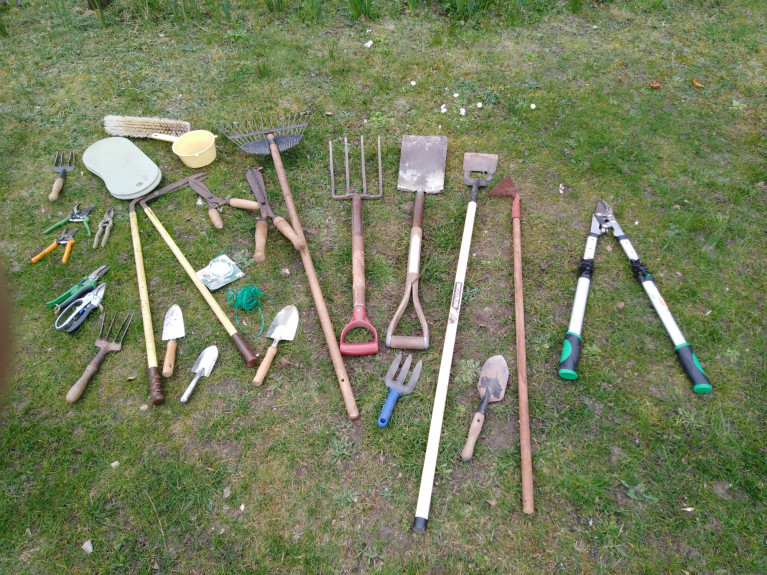 We are always in need of more second-hands tools to aid our charitable work. If you would like to make a tool donation or are a Norfolk secondary school/college and would like to request some tools, please email us: info@thepapillonproject.com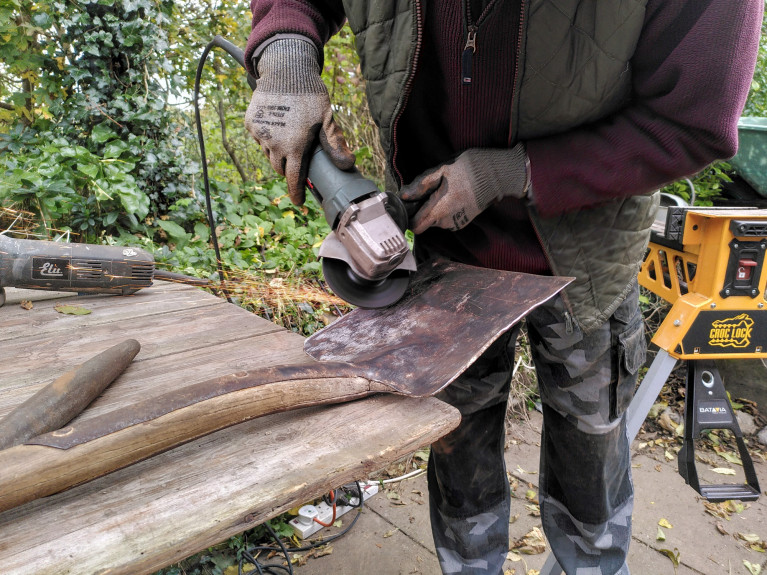 Above and below: charity volunteers repairing and restoring second-hand tools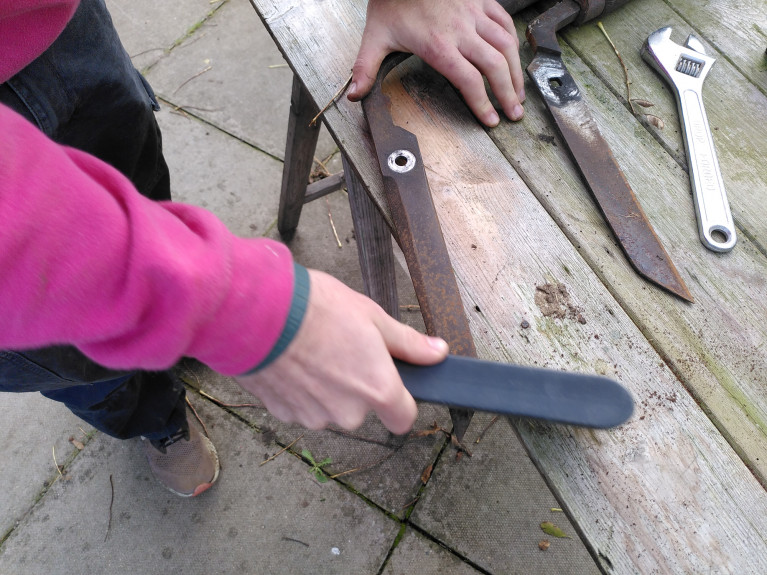 Below: All our tools that are repaired/restored (and that are deemed suitable for use at school) are given a tag and are catalogued so we know which tool(s) go to which school. Schools can then return them to our 'Tool Bank' if they are in need of further repair.