The Butterfly Effect is the name of our school allotment network/support group here in Norfolk. It's our goal to bring schools and colleges together to spread inspiration and enthusiasm.
Key aspects of why, as a charity, we feel it is so incredibly important to help bring schools/colleges together and to help them to network:
Encouraging schools to connect with each other in a multiple of ways: via email, visiting each others projects and sharing ideas and good practice. School gardening is hard work and so by connecting like-minded teachers together helps to generate positive energy which just helps make everything more doable and possible. The charity is merely acts as the 'telephone exchange' helping to make the connections possible.
Sharing resources and equipment: some schools sometimes have surplus tools and gardening materials (e.g. compost, manure, seeds and plants) whereas some schools have very little. We feel showing cooperation between schools gives young people a good example.
Our annual 'School Convergence' is where we work to bring as many schools we are privileged to be supporting together in one group each year.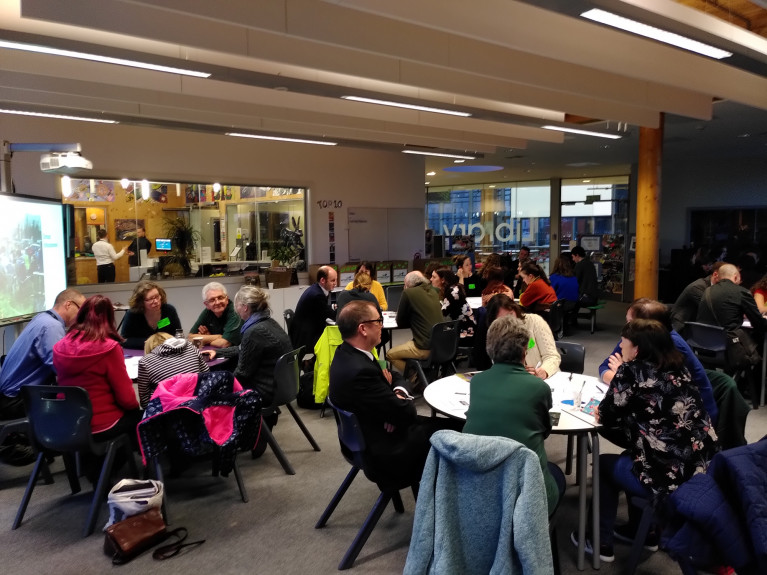 Above: Our first annual 'School Convergence' ( social gathering) of secondary schools in Norfolk was help at City Academy Norwich in February 2020 (before the pandemic). Please click here to find out more.
Why the 'Butterfly Effect'?
The name of our school allotment network has been inspired by the theory that one little change can create a ripple effect and help to create a bigger change. The idea being that if a butterfly flaps its wings to take off, this can end up creating a knock on effect and end up creating a typhoon. Of course, one butterfly flapping its wings cannot cause a typhoon, but, in reality, if a school donates some seeds to another school, for example, that little kind and cooperative act will have a much greater and positive impact on the other school. The concept behind the butterfly effect can also be negative of course, especially when it comes to the impact caused by removing one single animal or plant from a very delicate and finely balanced eco-system.