Our ᗪIY ᑭᖇOGᖇᗩᗰᗰE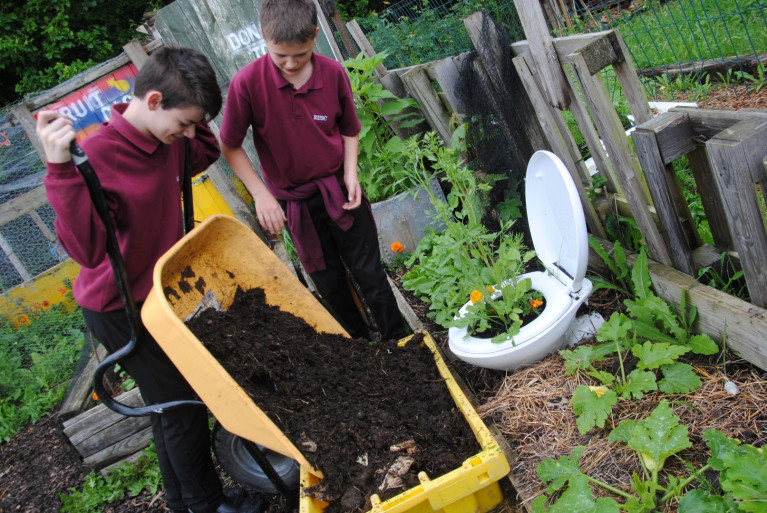 What is the 'DIY' Programme?
Our 'DIY' (Do It Yourself) Programme is designed for any secondary school or college who is willing to give creating or rebooting a school allotment by themselves a go. For this programme, The Papillon Project provides occasional support and acts as inspirational guide for any school or college who wishes to take part and 'give it a grow' without too much direct input from the charity. The Papillon Project has a huge amount of experience with school allotments with secondary schools and colleges and we are incredibly keen to share our experiences with as many teachers as possible!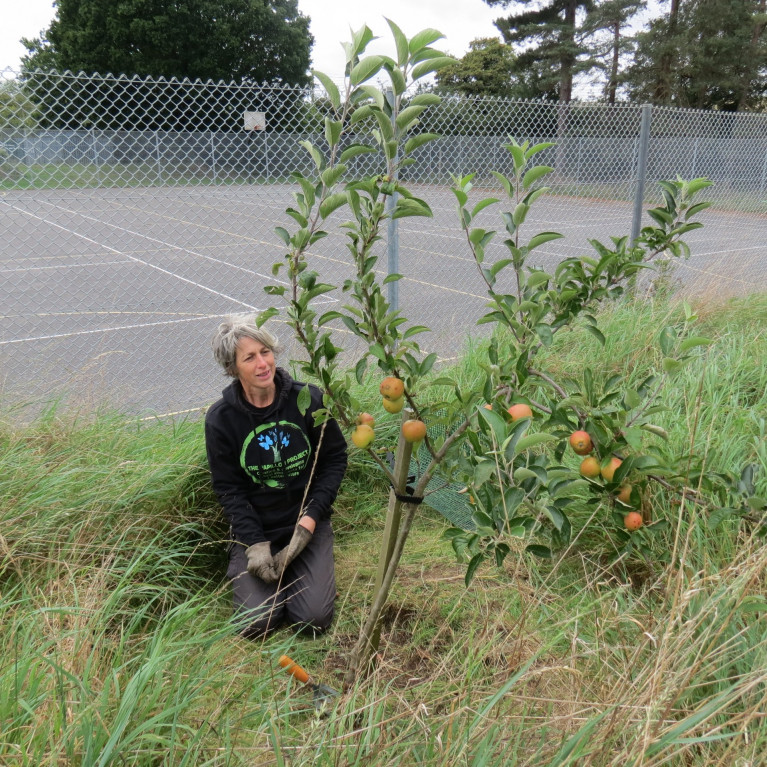 Although support is occasional throughout the course of an academic year, below are many ways which a school/college can also benefit from our popular DIY Programme.
Seasonal site visits from our charity's experienced core team throughout the academic year who will provide physical help, top tips, advice and lots of positive energy too!
We would be very happy to lead a whole school or year group assembly or class presentation to help inspire young people and to help young people become more aware of where their food comes from and why it's important that food is produced in a sustainable way.
One of our seasonal 'Cocoon Boxes' which, once opened, will help to transform your school allotment and inspire young people to get growing!
Access to our school focused newsletter/magazine 'The Kaleidoscope' (named after collective noun for a group of butterflies!) which, we hope, will inspire you with ideas, key events, grants opportunities and helpful advice throughout the academic year.
We will endeavour to help a school to 'grow its own help' by in engaging with a school's local community to find volunteers. This is a paramount part of our charitable work as it aids the future proofing of any school allotment/garden.
Free educational resources for teachers. We like to think that, as teachers, you will use this material, where relevant and appropriate, in your lessons to inspire children and young people to lead more sustainable lives. Engaging students always begins with you as teachers in the classroom.
Any teacher would be welcome to nominate a young person or a group of young people for our charity's 'YES' (Young Environmental Stewardship Award). Nominations open every June. Please click here to find out more about this award.
Free places on our 'SALT' (School Allotment Leadership Training) courses throughout the year. Please click here to learn more.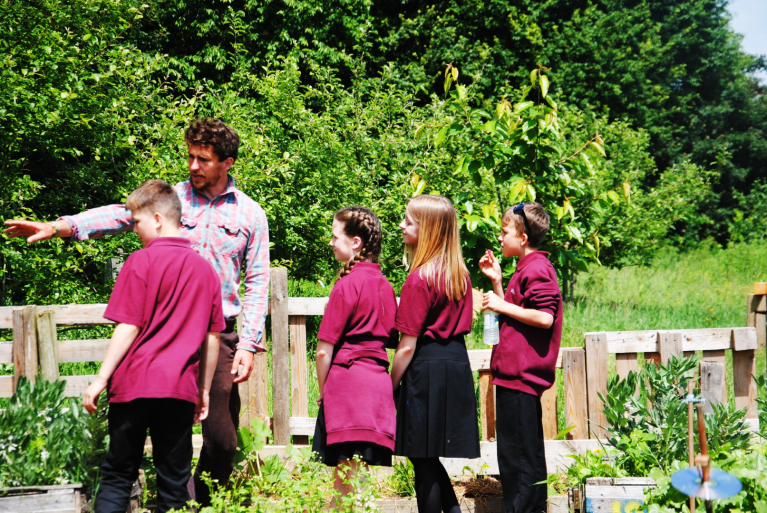 Above: School visits throughout the academic year are a key part of the DIY Programme.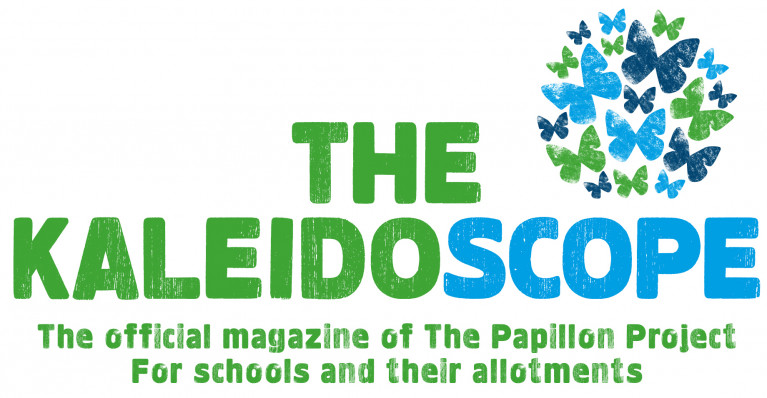 Above: Our school focused newsletter (The Kaleidoscope) is sent out to all schools who follow the DIY Programme four times a year (winter, spring, summer and autumn) to communicate inspirational ideas and celebrate young people.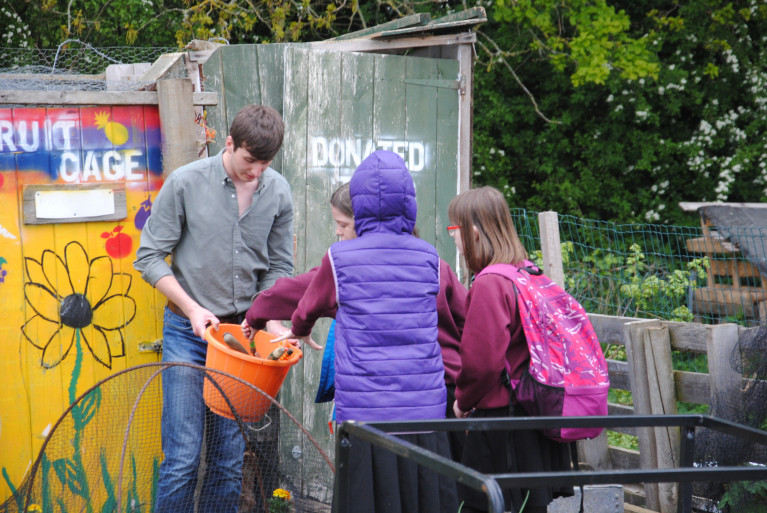 Above: Helping schools and colleges to 'grow their own help' is absolutely paramount to our charitable work in schools. We are always giving public talks to local gardening clubs and allotment societies to help connect schools with members of their local community. 
Above: Every year, on the request of schools, we send out a free 'Cocoon Box' to schools and colleges across Norfolk (after Easter holidays) to help inspire a new growing season and it help encourage teachers and young people to 'give it a grow'!
Some of our schools who have been through our Transformative Programme will naturally make the transition to the DIY Programme if The Papillon Project feels that a school is making good progress towards becoming sustainable and there is no longer any need for regular support from the charity. 
Applications for our DIY Programme are currently closed as we are fully booked for this current academic year (2023-24). We will look to reopen applications in the spring of 2024. However, schools' are most welcome to register their interest and to find our more about this programme whenever they wish. Please click here to contact us.
Please note that, at present, The Papillon Project is a small Norfolk based charity which means that we are not able to give guidance and occasional  support physically to schools/colleges that lay outside the county of Norfolk.