What it's all about? 
The Papillon Project is inspiring children and young people to learn to grow their own food for their school and community. The ultimate aim of the project is to help schools and sixth-form colleges across Norfolk to create and develop an allotment growing area which the children and young people will design, create and develop themselves. The Papillon Project is also about creating a shared responsibility and forging a community of volunteers from amongst staff, parents and the wider community to help develop a school allotment and maintain it for future children and young people who attend the school.
Being in touch with the environment and being away from the classroom means far more than just gardening! Having a school allotment provides an escape from school books, a chance for students to make new friendships and also bonds with the wider community. Being and learning outside is hugely beneficial for the mental health of children and young people.
---
The Papillon Project has been founded and is led by Matt Willer: Royal Horticultural Society's School Garden Champion of the Year (2018) and Norwich & Norfolk Eco-hero of the Year (2019).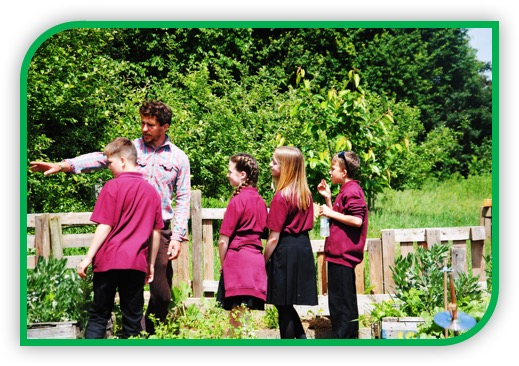 ---
Notable recognition of our charitable work:
We are incredibly proud to have the support of some high profile organisations and figures including David Holmgren, the co-originator of the permaculture concept, who recorded this message for us ahead of our official launch in November 2019. 
At the very start of 2020 we were extremely humbled to been chosen by Positive News magazine as one of a hundred people & organisations bringing hope in 2020 and 'an inspiring project to feel optimistic about in the decade ahead.' We were chosen alongside environmental legends like Greta Thunberg and Sir David Attenborough!