We are proud to be supported by some incredible partners!
Find our about the BIG Buddies who work with us to inspire young people to live happier, more sustainable and ethical lives.
RHS Campaign for School Gardening
The RHS Campaign for School Gardening inspires and supports educators to provide children with gardening opportunities to enhance their skills and boost their development. Schools and educational groups can register free to receive a welcome pack, containing everything you need to get growing. Members can take part in growing campaigns and competitions throughout the year, plus receive great rewards, certificates, resources and ongoing support from the UK's largest gardening charity.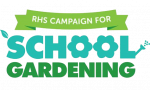 Edwards & Blake
Edwards & Blake is a leading contract caterer who provides high quality, fresh and nutritious food to the education, business and industry sectors. They only source produce from local suppliers, mostly from within a fifty-mile radius, so they know precisely where their meat, dairy and fresh fruit and vegetables are raised and grown.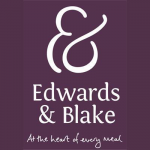 Duke of Edinburgh Award
The Duke of Edinburgh Award provides an opportunity for 14-24 year olds to discover new interests and talents and make new connections. The programme has been designed to develop essential skills for life and work and is a recognised and respected mark of achievement. The DofE offers progressive levels which, when successfully completed, lead to a Bronze, Silver or Gold Duke of Edinburgh's Award. Through the programme, young people are encouraged to help the community/environment, become fitter, develop new skills, plan, train for and complete an expedition. Any young person can do their DofE – regardless of ability, gender, background or location. Achieving an Award isn't a competition or about being first. It's all about setting personal challenges and pushing personal boundaries.

Triodos Bank
Triodos Bank is one of the most sustainable banks in the world. Since 1980, they have been working to help create a society that protects and promotes quality of life and human dignity for all. Their sustainable financial products have enabled individuals and organisations to use their money in ways that benefit people and the environment, from renewable energy, organic farming and social housing through to retail, charities and education. As an organisation, they only finance companies that focus on people, the environment or culture, and they are entirely transparent about how customers' money is used. 

First Polytunnels
First Polytunnels have been leading the way in the supply of both domestic and commercial polytunnels for over 20 years. They've helped extend the growing season for gardeners, growing fruit and vegetables for them and their family or commercial crops, plants and flowers. First Polytunnels work closely with schools, bringing the outdoor classroom to the next generation, and have even supplied some celebrity gardeners, such as Alan Titchmarsh, Hugh Fearnley-Whittingstall and Bob Flowerdew, to name but a few.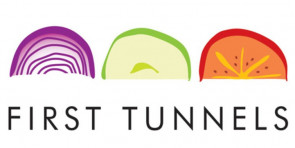 Children in Permaculture
Children in Permaculture is a project of international cooperation bringing together educators (from different organisations, educational settings and countries) in order to cross-fertilise, share and synthesise ideas. CiP have developed, tested, adapted and implemented best practices in engaging children in permaculture through creating various resources which are available on their website. They are now delivering high-quality training and consultancy services across Europe.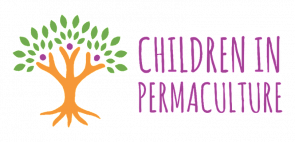 Permaculture Association
The Permaculture Association supports its members and others to design thriving communities across Britain by applying permaculture ethics and principles, and contributing to permaculture worldwide. Whether you are involved in gardening, farming, planning, building homes, economic regeneration, or business, the Permaculture Association believes that using permaculture design empowers you to make the right choices for a sustainable future. By putting ethics first and using natural systems as a model, there are simple and innovative ways to live fairly and sustainably now and in the future. The Permaculture Association's vision is for a healthy and peaceful world, where we care for each other, the earth and future generations, share resources wisely and continue to heal and regenerate communities and ecosystems.

Norwich & Norfolk Horticultural Society
The Norwich & Norfolk Horticultural Society are a friendly horticultural society with around 300 members and many affiliated societies and groups from across the county of Norfolk & further afield. Their members range from farmers, professional horticulturists, allotment holders and flower arrangers to active gardeners and not-so-active gardeners who enjoy seeing colourful displays outside their windows and visiting other people's gardens. They actively encourage children to participate in their work.

Norfolk Gardens Trust
The Norfolk Gardens Trust is concerned with the preservation and enhancement of outstanding gardens and landscapes within the county. Formed in 1988 and among the first of the County Gardens Trusts to have been set up in Britain, the Norfolk Gardens Trust aims to help promote an historical awareness of the gardens and designed landscapes in the county. It stands to protect gardens and landscapes threatened with destruction and to advise on their restoration and enhancement. It also aims to promote an interest in gardens and landscapes both large and small, ancient and contemporary throughout the county.