Our 'DIY' Programme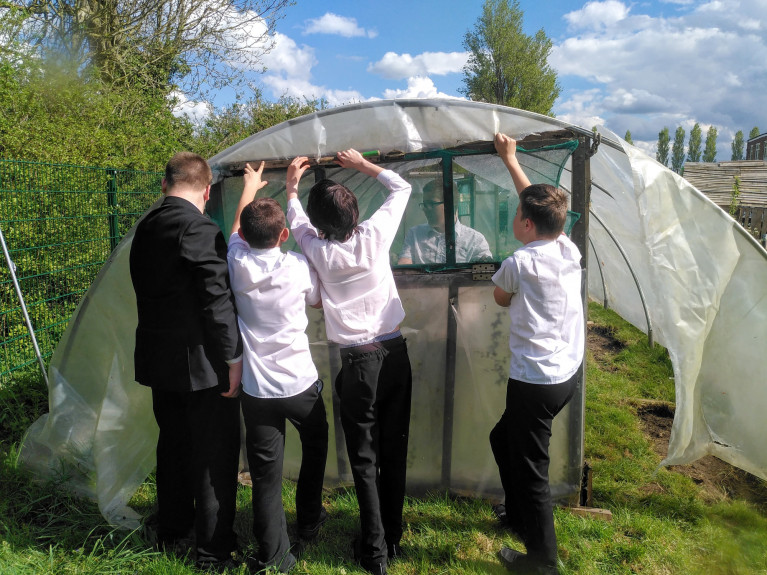 What is the 'DIY' Programme?
Our 'DIY' (Do It Yourself) Programme is designed for any secondary school or college who is willing to give creating or rebooting a school allotment by themselves a go. For this programme, The Papillon Project is very much an inspirational guide for any school or college who wishes to take part and 'give it a grow' without too much direct input from the charity or if our popular Transformative Programme is fully booked. The Papillon Project has a huge amount of experience with school allotments with secondary schools and colleges and we are incredibly keen to share our experiences with as many teachers as possible! 
Guidance and occasional support is available for any school or college who wish to take part in this programme which can be provided via our support network: The Butterfly Effect. A school must be a registered member of The Butterfly Effect to receive our guidance and occasional support. Please click here to register your school or college and to learn more about our guidance and occasional support.
Please note that, at present, The Papillon Project is a small Norfolk based charity which means that we are not able to give guidance and occasional  support physically to schools/colleges that lay outside the county of Norfolk.
Some of our schools who have been through our Transformative Programme will naturally make the transition to the DIY Programme if The Papillon Project feels that a school is making good progress towards becoming sustainable and there is no longer any need for regular support from the charity.