How did it all begin?
The sowing of the seed for the idea behind 'The Papillon Project' started at Reepham High School & College back in February 2015 when teacher Matt Willer (who now leads The Papillon Project) embarked, with huge determination, to create a school allotment, for children and young people to learn how to grow food for the school.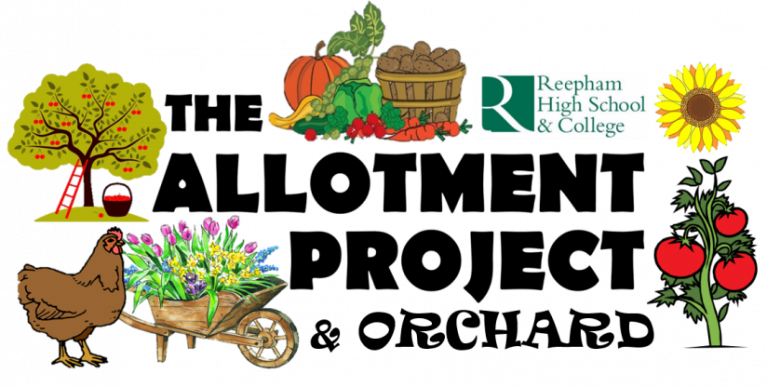 Starting off with just two student volunteers the first raised growing beds, made from wooden pallets, were constructed and 'The Allotment Project' was born! News got round that an allotment area was being created and a couple of parents started to volunteer to help with the project. Soon, momentum started and more parent volunteers would offer their skills, knowledge and kindness along with members of the local community to help transform The Allotment Project like never before.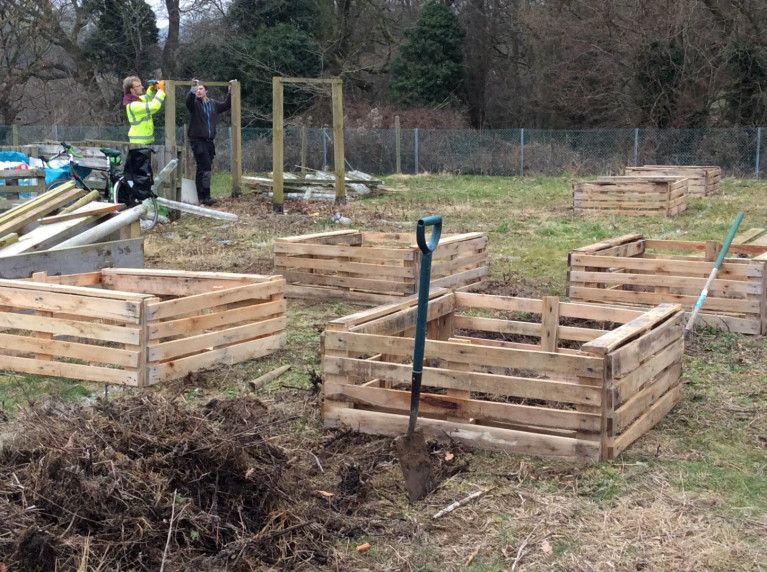 Above: February 2015 and the 'Allotment Project' begins at Reepham High School and College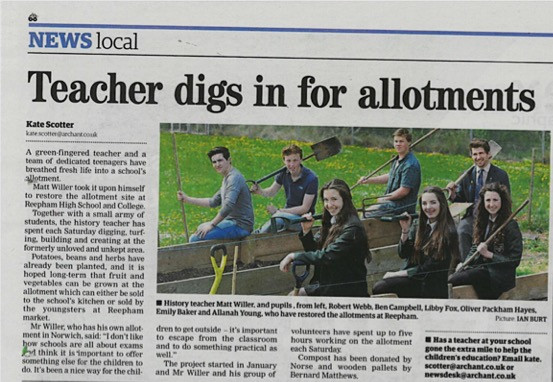 Above: EDP article, May 2015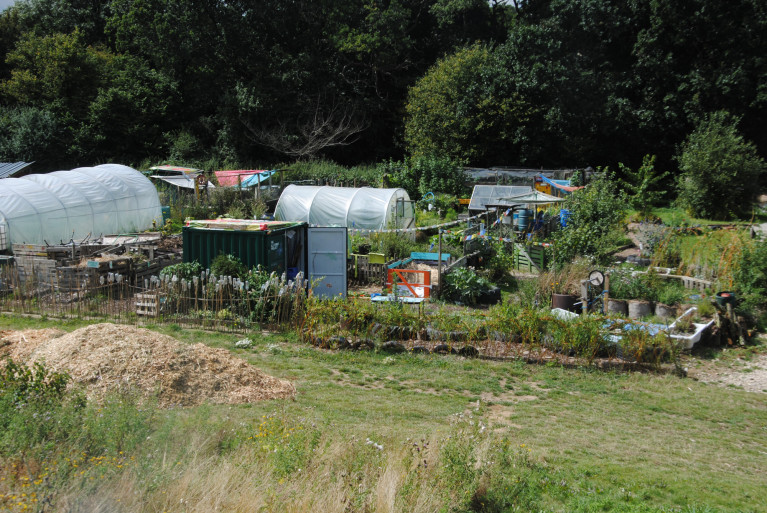 Above: The Allotment Project in June 2019
The most important achievement at this point was that a 'shared responsibility' was created between staff, parents and members of the local community for developing The Allotment Project. Not only was more and more food being produced for the school canteen, but human help, itself, was being grown.
Four non-stop, incredible years later, The Allotment Project grew and bloomed in every way imaginable with hundreds of children and young people, from all different backgrounds and all with individual life goals, became engaged and inspired with sustainable food growing. From those initial raised beds made from wooden pallets came bigger raised beds; a fruit cage; polytunnels; a greenhouse; a chicken coop; an eco-building (outdoor classroom to accommodate a class of thirty); 'rope pumps' (used to harvest the thousands of liters of rainwater that we would collect); an orchard surrounded by a native hedgerow; a woodland area; a beehive area; a wild flower meadow; livestock area and the rest! 
In 2017-18 and again in 2018-19, The Allotment Project at Reepham High School and College was awarded best 'eco-secondary school' at the annual Norwich and Norfolk Eco Awards'. In 2018, Matt was surreptitiously nominated by parents, staff and students for the Royal Horticultural Society's School Gardening Champion of the Year which is subsequently won. You can find out more about these hard one accolades by visiting the 'notable recognitions' page on our website.
Above: The Allotment Project in June 2020
'Big things have small beginnings'
It was Reepham High School & College's 'Allotment Project' (also known as the 'accidental pilot project') which ultimately gave Matt, along with others, to found The Papillon Project as a independent charity to help other secondary schools and colleges across Norfolk.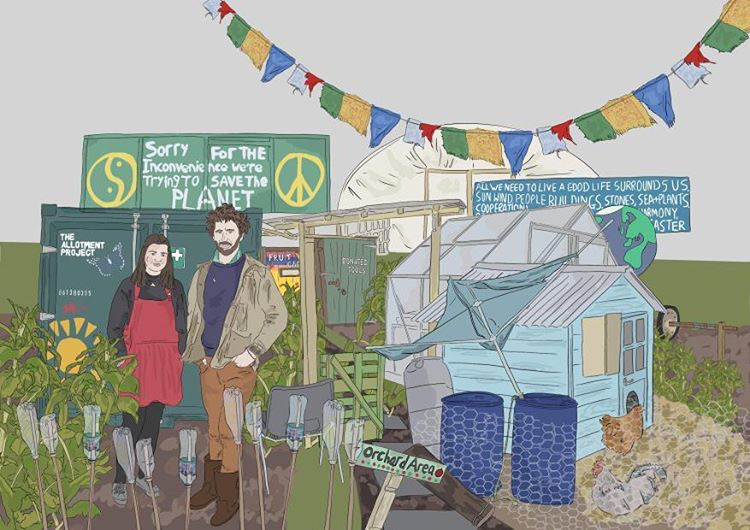 Above: 'Reepham School Allotment' by Jess Roberts from the Norwich University of the Arts