What's its meaning?
Discover the concept behind the name of The Papillon Project in this short video created by one of our volunteers.
'Papillon' is the French word meaning 'butterfly'. We've chosen this name for our Project for three main reasons:
1) Transformation
The butterfly, an iconic symbol of nature, from its life as a hungry caterpillar, to its time spent cocooned, to its beautiful transformation into a fluttering butterfly, is a marvel of the natural world. The transition from caterpillar to butterfly should inspire us as human beings to not only respect nature but also to learn from it. It is hence the aim of the project to help transform an obsolete or unloved area of the school grounds into something specular for all to see and enjoy!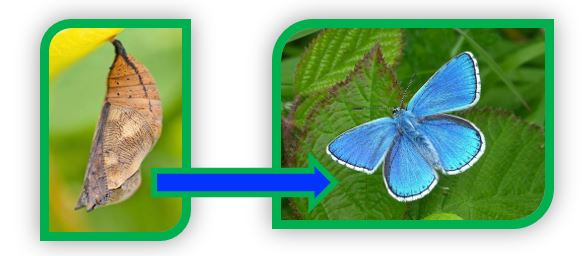 2) Freedom and escape
'Papillon' has a double meaning for the project and has been directly inspired by one of the most famous and unparalleled escape stories of all time written by Henri Charrière. Charrière, whose nickname was 'Papillon', was sent to the penal colony in French Guiana from 1933-1941 for a crime he did not commit. Charrière's quest and hopes for freedom and to escape his incarceration never came close to fading and, in 1941, he successful escaped for the infamous Devil's Island. So, in this respect, the coining of The Papillon Project has connotations with liberty and escapism. The mental health of students is currently a huge issue in secondary schools and we see school allotments as spaces where young people can escape the pressures of the classroom and take time out for personal reflection and to boost their overall wellbeing.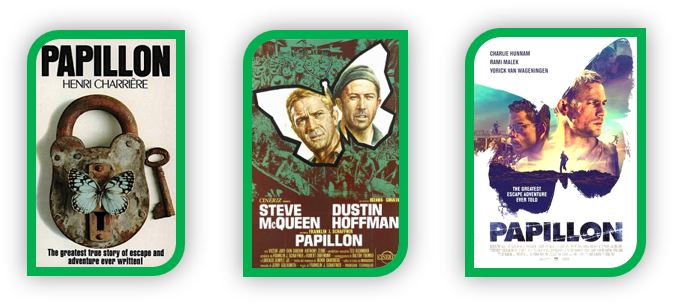 3) The Butterfly Effect: inspirational expanision
One of the aims of The Papillon Project is to create a butterfly effect, or ripple effect, whereby each school we work with can inspire other schools and more young people to get involved in creating allotments, growing produce, or spending more time outdoors in nature. It's really about creating little ripples of inspiration which together (with bringing schools together) gather momentum to form a much bigger 'wave of inspiration', and The Butterly Effect really is working! Many schools who have visited our flagship site at Reepham High School have signed up to be involved and we are now in touch with a growing list of schools who would like to encourage sustainability and promote wellbeing through having an allotment on their own sites. Please click here to learn more about our school allotment network: The Butterfly Effect.